---
Envira-North Systems Ltd.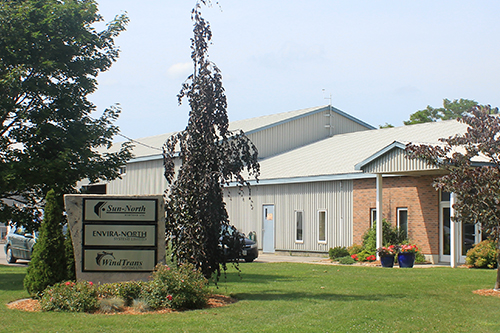 Recognizing that energy savings was becoming a top priority in today's environment, Dan Lambert established Envira-North Systems Ltd. in 2003. A spin-off from the knowledge and success of Sun-North Systems Ltd., Envira-North has grown on the strength of our after sales service.
We take pride in our reputation and stand behind our products and services.
Envira-North Systems Ltd. has recognized a worldwide need to reduce energy consumption by contributing to the effectiveness of heating, cooling and ventilation systems. Our products and systems enable your building to perform better; save on heating, cooling, mechanical operating costs and provide a healthier environment for the occupants of the structure.
What makes Envira-North unique?
One of our sales team specialists will visit your facility so that a personalized package can be proposed so that you can be sure your fans will provide the best value for your investment. Each package is designed specific to your facility. Envira-North ensures that all necessary mounting hardware is included with your order.
Do you have any testimonials or references of customers who have purchased your products?
Included in our promotional material is a list of references and testimonial letters from some of our customers.