---
This fan creates a directional air flow of extreme velocity that cools all facility inhabitants, controls insects, keeps floors dry and improves employee comfort.
Power

Ventilation Systems

If your facility won't accommodate an Altra-Air HVLS ceiling fan,
consider the Absolute Air fan.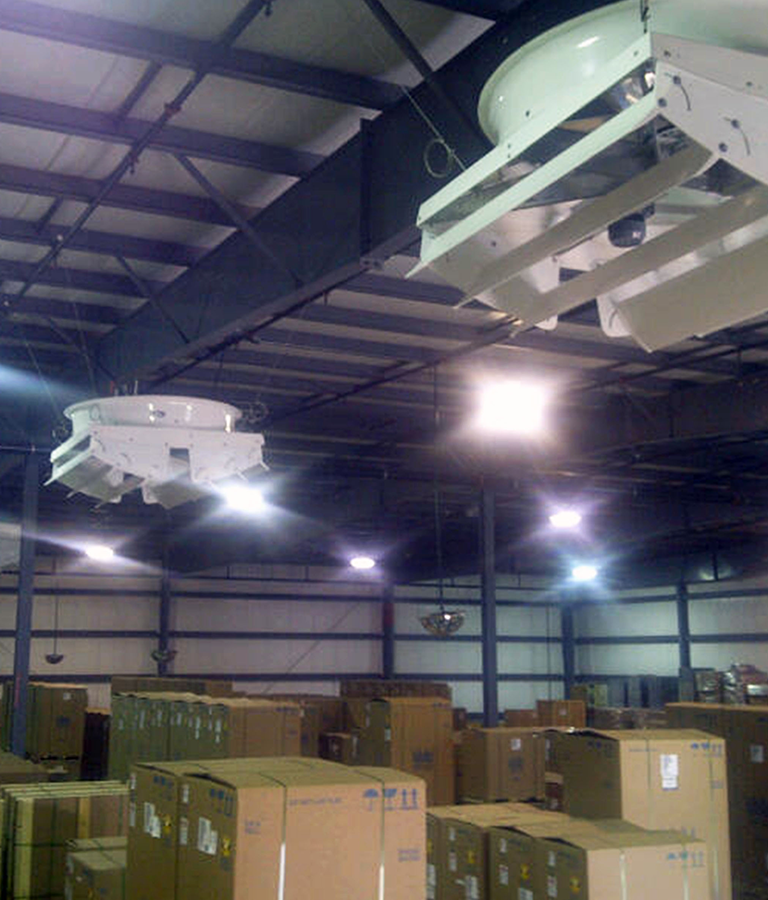 Absolute Air
The Absolute Air's airfoil deflectors are adjustable allowing better use of the airflow. One Absolute Air fan will replace four large single speed panel-aisle fans or up to eight 36" basket fans while it only uses half of the power during operation.
The fans have an optional variable speed frequency drive that will allow its use throughout the entire year.
Technical Specifications
Quick change belts
Moves 44,700 cfm (75,900 l/s) of air
Louvers to direct airflow down
4 strong poly blades
UL/ULC/CE certified motors, enclosed and sealed with maintenance free bearings
Strong taper lock bushings allow for easy blade positioning, removal, and alignment
Available in 72" diameter
Applications
Ideal for dairy barns as this fan will provide cow cooling, insect control, drying of bedding and employee comfort.
Perfect for industrial buildings as this fan can create an air curtain effect over large doors.
Can be mounted on steel post, building column or suspended from the ceiling (All optional).
Ideal for "high rack aisles."
Also ideal for large turkey or hog buildings, greenhouses, factories, warehouses, processing plants and stadiums.